ONLINE STORE
TERMS & CONDITIONS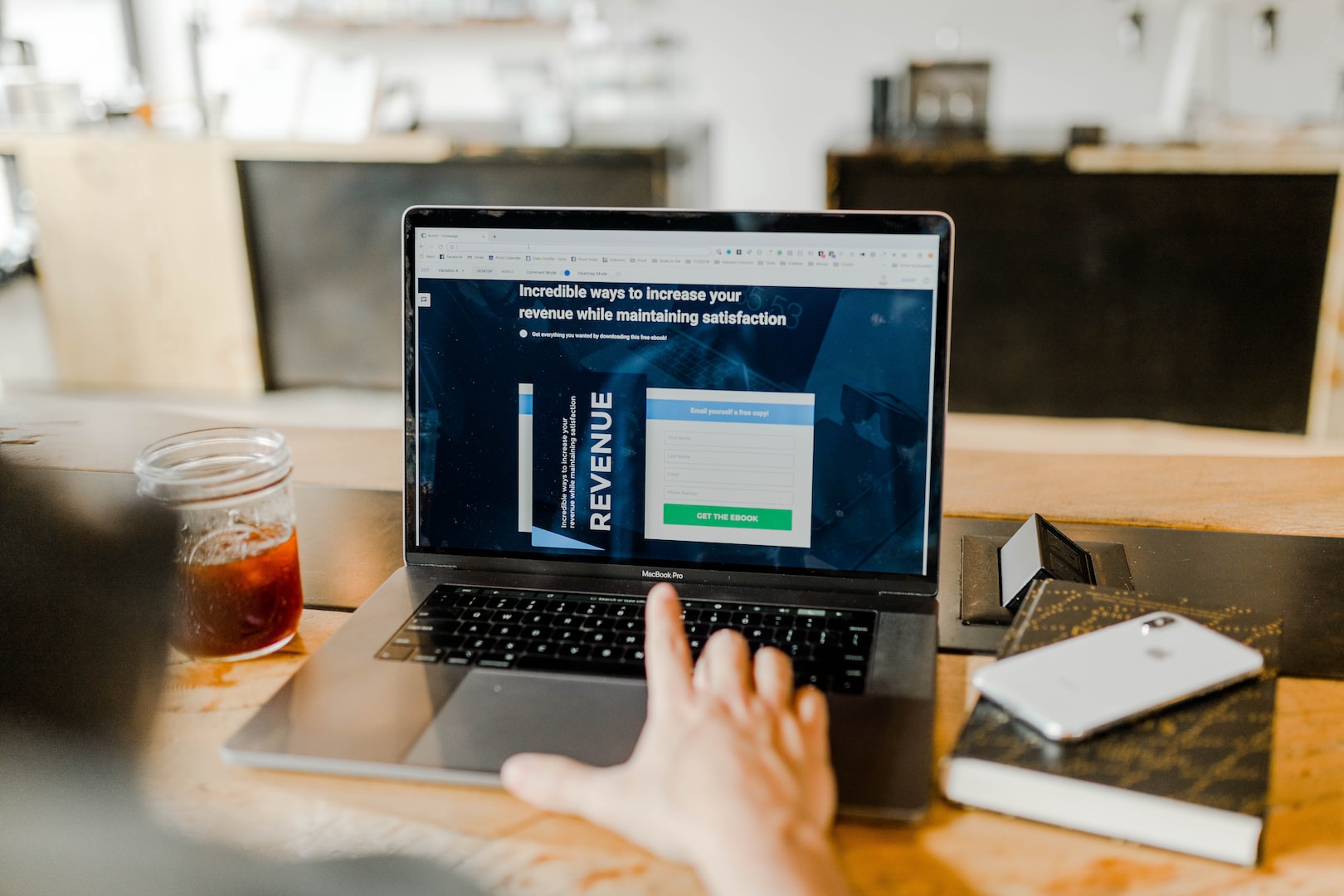 Turnaround Time: The standard turnaround time for design, management, and production of an online store by Fingerprint Ideas Inc. is 7-10 business days from the approval of artwork proof and the receipt of payment. However, this turnaround time is not guaranteed due to unforeseen challenges that may arise during production.
If the garments for the order are provided by the client, the turnaround time will commence from the date of receipt of the goods and not sooner. Additionally, finishing services such as inside tag relabeling, fold and poly bagging, or special requirements can increase the turnaround time.
When placing an order, please notify us of any specific in-hand due date you may have. However, requested deadlines do not become effective unless approved in writing by Fingerprint Ideas Inc. at the time of the order.
Our production schedule often fluctuates due to the high volume of orders we receive and process. The time frame for turnaround offers a more realistic expectation for the completion of an order. Despite our efforts to maintain a shorter-than-average turnaround time, each order may present unforeseen challenges that can cause delays. Thus, it is essential to have an approved due date in writing to ensure efficient and timely delivery of the final product.
Rush Orders: For clients who require faster turnaround times than the standard 7-10 business days and need the same guarantees as any other order from Fingerprint Ideas Inc., we offer faster delivery options.
  -        For a turnaround time of 5 business days, there will be an additional charge of 25%.
  -        For a turnaround time of 3 business days, there will be an additional charge of 50%.
  -        For a turnaround time of 1-2 business days, there will be an additional charge of 100%.
Please note that rush order spaces are limited and must be approved by Fingerprint Ideas Inc. Rush charges apply to production time only. If an order is being shipped, Fingerprint Ideas Inc. will not be responsible for any delays caused by the shipping carrier. The amount of time it takes a carrier to deliver the order is not guaranteed by Fingerprint Ideas Inc. We have no control over any delays caused by UPS or other carriers that may be used.
Please be advised that we do not offer same-day printing services.
The reason for this policy is that our production schedule operates at 90%+ capacity year-round. As a result, rush orders typically require overtime for our employees to work on them. Rush fees are charged to cover the expense of overtime pay for our highly experienced production team of employees to complete rush orders. Rush fees are not a "pay to jump the line" fee.
Fundraising and Options: Fingerprint Ideas offers two options to generate fundraising dollars through an online store. The first option is a percentage of total sales through the store. For sales between $1000 and $2000, the fundraising dollars will be set at 10%. For sales between $2000 and $4000, the fundraising dollars will be set at 15%. For sales over $4000, the fundraising dollars will be set at 20%.
The second option is the "Dollar Add-On" option, where a certain dollar amount is added to each product and labeled as a fundraising add-on. For instance, if the "standard t-shirt" sells for $10 and an additional fundraising add-on of $3 per item is added, the website price for that item would be $13, triggering a $3 fundraising total vs. a 10-20% payout.
In both options, a minimum amount must be reached before a fundraiser check can be created for the organization.
Minimums: The minimum requirement for single color print jobs for online stores managed by Fingerprint Ideas Inc. is 12 garments, while for two-color print jobs, the minimum requirement is 24 garments. If the minimum quantity is not met through the online store, the client will be required to meet the minimum quantity before production begins on that item. However, this will not affect the production of other items that have already met the minimum quantities.
Please consult with one of our sales representatives to determine if there are any minimum order quantities that apply to your order. It is important to note that pricing decreases significantly as the order quantity increases, regardless of the decoration process used.
The reason for this policy is that our operation is primarily set up for large-scale production. Smaller orders require a significant amount of time and labor in preparation and setup, which increases the overall cost. Thus, minimum order quantities ensure that we can continue to offer our services at competitive prices while maintaining the quality of our products.
Samples: Due to the prohibitive costs associated with producing single printed samples, such samples may not always be available. Instead, Fingerprint Ideas Inc. employs a comprehensive digital proofing process for all orders. Clients may contact one of our experienced sales representatives to request pre-production samples, and we will work to accommodate such requests to the best of our ability.
In addition, clients may also request blank, non-decorated garment samples before placing an order, subject to availability. Please note that such samples are offered solely for clients to review the fit, fabric, and quality of the garments and are not intended for use as color or print accuracy references.
We are committed to ensuring that our clients receive the highest quality products, and our digital proofing process is designed to provide clients with an accurate representation of the final product. By offering blank, non-decorated garment samples, clients can review the quality of our garments before placing an order by visiting one of our production facilities or offices.
Payment: All orders managed by Fingerprint Ideas Inc. must be paid in full before production can begin. We accept cash, check, debit card, and all major credit cards. Net 15, Net 30, and 50/50 terms may be offered to reputable organizations and individuals only upon request and approval. For approved contract client customers paying via credit card, a 3.9% cash lost fee will apply. Please be advised that Fingerprint Ideas Inc. reserves the right to deny or revoke the credit or debit card payment method from any client at any time without explanation.
The reason for this policy is that we receive a high volume of orders daily, and as a result, we cannot front the funds required to produce all orders and then wait to be reimbursed for our services. All orders are produced based on exact specifications approved by the customer. We take pride in ensuring that all our work is guaranteed, and in the rare event that an issue arises, our customer care team is always ready to provide you with assistance.
It is important to note that most online stores are set up for automatic payment via credit card when customers place their orders. However, Fingerprint Ideas Inc. strives to provide flexible payment options to clients who prefer alternative payment methods.
Artwork Design & Approval: Fingerprint Ideas Inc. requires clients to provide designs, graphics, phrasing, logos, and other creative insights before launching an online store. If clients require assistance, we offer vision and graphic design services starting at $125.
We are pleased to offer a waiver of the design charge if the online store generates at least $3500 in total sales. In such cases, the design charge will be deducted from the overall fundraising profit, and the client will not have to pay the design fee separately.
Our design services are aimed at ensuring visually appealing and engaging online stores that deliver optimal results. We strive to provide top-notch design services that meet clients' needs and expectations.
Approval of the artwork proof is mandatory prior to production, and we require all approvals to be signed off digitally via email or in-person. Please carefully review both the quote proof(s) for any errors or omissions, including spelling, grammar, and colors. Note that we WILL NOT accept any liability for errors overlooked during the proofing stage.
This policy is in place to ensure that the client's order is produced exactly as expected and intended, with no surprises upon receipt of the final product. This protects both parties by ensuring that we are all on the same page before production begins. We pride ourselves on delivering high-quality products to our clients, and this policy helps us achieve that goal.
Fingerprint Ideas Inc. offers free artwork review services, and if a simple fix is required, we will perform the necessary adjustments at no additional charge. Contract client customers who receive discounted rates and provide their own goods are expected to follow our artwork guidelines and submit vector artwork.
Please note that we reserve the right to not release copies of artwork files, final production files, proofs, films, and screens. All provided artwork files are kept on file for reorder purposes only and become the property of Fingerprint Ideas Inc. without notice.
The reason for this policy is that artwork creation and correction require time and experience to be done correctly. We pride ourselves on compensating our talented graphic design team at a rate above the industry standard, ensuring that clients receive the best possible service. By maintaining ownership of the artwork and production files, we protect our design team's work and ensure efficient production processes and competitive pricing.
Setup Fees: Fingerprint Ideas Inc. may apply a setup fee to orders, depending on the decoration process, order quantity, and project requirements. Standard setup fees, screen fees, and digitizing fees will apply to all orders for approved contract clients who receive contract rates. For a complete breakdown of applicable fees, contract client customers may refer to the contract price sheet.
Please note that additional fees may apply depending on the decoration process, order quantity, and project requirements.
The reason for this policy is that our production team uses the latest technologies and machinery to ensure the best possible quality for every project. To maintain this level of quality, we may need to apply additional fees to cover the cost of specialized equipment and processes. We strive to provide transparent pricing and to ensure that our clients receive the best possible value for their investment.
Garment Availability: Fingerprint Ideas Inc. reserves the right to substitute garments of comparable brand and/or color if the client's requested items are unavailable. This policy is in place to ensure that we can fulfill orders in a timely manner, even in the event of unforeseen circumstances such as supply chain disruptions or inventory shortages. We will always strive to substitute items that are as close as possible in brand and color to the original request.
Shipping: For orders that require shipping, Fingerprint Ideas Inc. will ship via UPS Ground by default, unless otherwise requested or arranged by the client. Please note that shipping time is in addition to the turnaround time, so clients should consider this when placing time-sensitive orders.
Clients may also request that their orders be shipped on their own UPS shipping account via a third-party. Please be advised that a $4 handling fee will apply to all third-party shipped orders. This policy is in place to cover the costs associated with preparing the order for third-party shipping and ensuring that the shipment is properly handled and tracked.
Providing Garments: Fingerprint Ideas Inc. is not responsible for any damage to customer-supplied garments during the production process. If any items are damaged while in our facility, we will not reimburse the customer for the value of the garments or replace them under any circumstances. While we take extreme care when handling customer-supplied goods, there is a possibility of machine or human error due to the nature of the high-end equipment used in production.
Additionally, Fingerprint Ideas Inc. is not responsible for any manufacturer, mill, or vendor defects on provided garments.
All garments supplied to Fingerprint Ideas Inc. for screen printing and/or embroidery services must be new and unwashed, and clients must provide a detailed list/breakdown of all goods to be used. For drop shipments, the order number and/or job reference name must be clearly labeled on the box or used when ordering the apparel from the distributor. When ordering garments to be sent to us, the following ship-to format should be used:
Fingerprint Ideas Inc.
201 Taylor Street, STE A
Hutto, Texas 78634
PO: ORDER # OR JOB REFERENCE NAME
Please note that unsorted orders over 100 units may be subject to a sorting fee, and individually bagged apparel may be subject to a $0.25 per unit un-bagging fee. Clients must supply a detailed list of garments being supplied, including brand, style number, color, and size, prior to drop shipping or dropping off garments to avoid sorting fees.
Returns are the responsibility of the client. If an order has been canceled and apparel must be returned, a Return Authorization and UPS Shipping Label must be supplied to Fingerprint Ideas Inc. Please note that additional fees, not to exceed $5 per carton, may apply on any garments that must be returned on behalf of clients.
Fingerprint Ideas Inc. may be unable to decorate and therefore refuse to print on certain garment types. If an order contains an uncommon apparel type or material, please contact our Customer Support Team before placing the order.
Finally, please be advised that any garments left with Fingerprint Ideas Inc. for more than 90 days are considered abandoned and will become the property of Fingerprint Ideas Inc., with the intention of donation or discarding. This policy is in place to ensure that our facility does not become cluttered with unclaimed items, which can lead to inefficiencies and potential hazards in our production process.
Social Media, Photography and Videography: All orders are subject to being photographed and/or video recorded by Fingerprint Ideas Inc., primarily for advertising and demonstration purposes, unless the client specifically requests otherwise and obtains approval. Any graphics created by Fingerprint Ideas for a client's order may be used for any future orders, whether internal or external print jobs. Fingerprint Ideas retains portfolio and design rights for all graphics created by their design team.
Why this policy?
The purpose of this policy is to ensure that Fingerprint Ideas can showcase their work for promotional and advertising purposes, as well as use previously created graphics for future orders. This helps to maintain brand consistency and efficiency in the design and production process.
Spoilage: We understand that unforeseeable errors can occur during the production process. Therefore, a spoilage allowance of 3% is applied to all orders. Orders that include polyester, nylon, spandex, and/or tri-blend apparel have a 5% spoilage allowance. For orders under 48 pieces, a 6-piece spoilage allowance is granted. Any spoiled units will be immediately discarded. Although misprints are uncommon, it is a standard practice in the printing industry to have this policy. If you require an exact quantity, please include extras in your order. In the unlikely event of a reprint, a reset fee will be charged.
When it comes to logo placement, we allow for a 1/2" leniency on either side towards the seams or bottom of the collar overall.
We make every effort to match PMS colors within a 90% acceptable range, considering the coverage of the ink, the printed material, and the color shift when printing on an underbase. While we cannot guarantee a perfect match, all Pantone colors are mixed with our state-of-the-art mixing system, which uses precise gram scales to ensure the closest possible color match.
Cancellations: Once an order has been approved by the client and payment has been made, it cannot be canceled. This policy is in place to ensure that the production process is not interrupted and that we are able to deliver high-quality products to our clients in a timely manner. We encourage clients to carefully review and approve their orders before making payment to avoid any issues.
Claims and Refunds: All claims must be made within 72 hours from receipt of the order. Please email info@fingerprintideas.com immediately if there are any questions, errors, or problems with an order. Exchanges/reprints are only offered on unworn, unwashed orders returned in their entirety. Partial returns will be satisfied by credit. We do not offer refunds.
Additional Disclaimer: Fingerprint Ideas will not be held responsible for any variances in size, color, or construction of garments from the mill or manufacturer. Fingerprint Ideas will not be held responsible for variances in ink colors or thread colors. Fingerprint Ideas will not be responsible for any manufacturer, mill or vendor defects on provided garments. Inks and garments can vary in appearance depending on brand and post-production care. Garments with plastisol screen print, foil, metallic inks, or other specialty embellishing should be washed inside out to maximize washability and longevity of the garment. Fingerprint Ideas reserves the right to refuse service without explanation. Fingerprint Ideas reserves the right to change our pricing, privacy policy and terms and conditions at any time without notice.
Before You Begin: When creating an online store to sell products, schools should consider a variety of options to ensure that the store meets their specific needs. Here are some options to consider:
 1.     Product selection: Determine what products the store will sell. This can include apparel, accessories, school supplies, and more.
 2.     Design: Decide on the store's overall design, including the color scheme, layout, and branding elements.
 3.     Fundraising options: Consider fundraising options such as percentage-based fundraising, dollar add-on fundraising, or other options to generate additional revenue for the school.
 4.     Payment options: Determine what payment options will be available to customers, such as credit cards, PayPal, or other payment methods.
 5.     Shipping: Determine the shipping options available to customers, such as standard shipping, expedited shipping, or in-store pickup.
 6.     Pricing: Determine the pricing strategy for the store, including how to price products and what discounts or promotions to offer.
 7.     Marketing: Develop a marketing plan to promote the store, including social media, email campaigns, and other marketing efforts.
 8.     Support: Determine the level of customer support that will be offered, including email or phone support, FAQs, and other support options.